Table of Contents
---
II. How to Take Cialis Properly
IV. Cialis for Pulmonary Arterial Hypertension (PAH)
---
What is Cialis?
Cialis differs from other erectile dysfunction drugs because patients can take it daily. Generic Cialis, known as tadalafil, has been prescribed millions of times since its approval in 2003. Generally, people associate Cialis with erectile dysfunction (ED), which occurs when a man cannot get or maintain an erection.
ED affects around five to 20 percent of men worldwide and is more common if you possess one of the following factors:
Smoking

High cholesterol

Physical inactivity

High blood pressure

Diabetes

Heart disease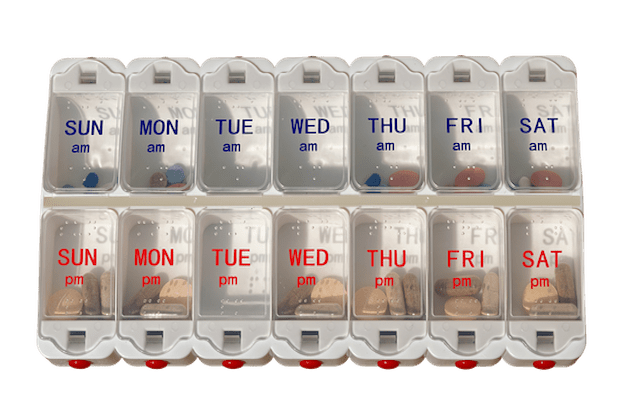 Cialis is a phosphodiesterase type 5 (PDE 5) inhibitor that works by relaxing the smooth muscles in the penis, increasing blood flow. These inhibitor substances work in the presence of nitric oxide, which is released by the body during sexual arousal. Many prefer tadalafil to other ED drugs because it has more flexibility and is convenient to take. Along with ED treatments, Cialis may also be used for prostate problems and some heart disorders. Read on to learn more about Cialis for daily use.
How to Take Cialis Properly
If you take Viagra, your doctor will recommend taking it once every 24 hours for sexual activity only. This is not the case for Cialis. When using Cialis for ED, the drug's effects can last for up to 36 hours, which is much longer than any other ED drug on the market.
Cialis is also taken once a day. If you are using Cialis for ED, it's usually recommended to take the drug 30 minutes before sexual activity. It is essential to take Cialis as prescribed to ensure that no health complications occur.
Cialis for Benign Prostatic Hyperplasia (BPH)
Because of Cialis' longevity, the drug has been found to work for other medical conditions. In 2011, Cialis was approved by the Food and Drug Administration for the treatment of enlarged prostate. It can also treat ED and an enlarged prostate at the same time. But what is an enlarged prostate?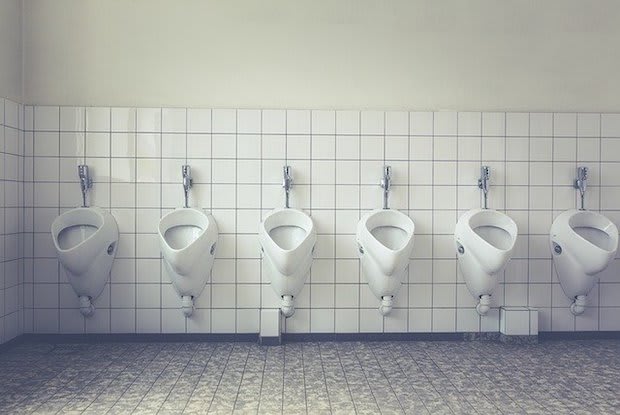 Having an enlarged prostate is known as benign prostatic hyperplasia (BPH). The prostate is an integral part of the male reproductive system responsible for adding fluid to the semen. The urethra urine tube travels through the prostate, and when the prostate grows, the tube may be squeezed by the prostate, causing unpleasant symptoms. The prostate continues to grow as a man ages, which is usually not a problem. But for some men, an enlarged prostate can cause ED and bothersome urinary issues. You may have BPH if you experience the following:
A constant need to urinate
Dribbling after urination
An urgent need to urinate
A weak urine stream
Cialis works for ED and an enlarged prostate because Cialis contains a chemical called cyclic guanosine monophosphate (cGMP). This chemical works by increasing blood flow to the penis, allowing for more frequent erections. This chemical also relaxes muscle cells in the bladder and prostate. Because of this relaxing effect, it can ease the unpleasant urinary symptoms of BPH. Studies have found that men who take five milligrams of Cialis a day have improved BPH and ED symptoms. [1]
If you are looking to treat BPH alone, your doctor may prescribe five milligrams of Cialis once a day. If you need to treat BPH as well as ED, your doctor may prescribe the same dosage. It is essential to take the drug at the same time of day, without regard for the timing of sexual activity.
Cialis for Pulmonary Arterial Hypertension (PAH)
ED and BPH are the most common conditions approved for Cialis. Along with those two conditions, tadalafil can also treat pulmonary arterial hypertension (PAH). Pulmonary arterial hypertension is a debilitating condition that gets worse over time. If you have PAH, you have high blood pressure in the arteries that travel from the heart to the lungs. This is a specific type of high blood pressure and differs from normal high blood pressure. Symptoms of PAH include:
Chest pain
Fatigue
Passing out
Swelling in the ankles or legs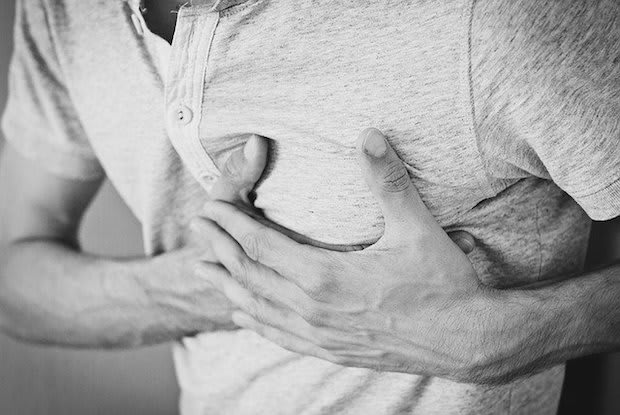 PAH occurs when the tiny arteries in the lungs become narrow or blocked, making it harder for blood to travel through them. The narrowed arteries make it harder for blood to reach the lungs, putting strain on the heart. Over time, the heart muscles can weaken, and heart failure may occur. Several causes may lead to PAH, including:
Lung blood clots
HIV
Congenital heart defect
Emphysema and chronic bronchitis
Sleep apnea
Lupus, scleroderma, and other autoimmune diseases
As mentioned above, Cialis has relaxing properties. These relaxants relax the muscle in the walls of the blood vessels that travel to the lungs. This allows the vessels to widen, reduces the pressure in the vessels, and allows for greater blood flow.
Your doctor will prescribe a specific dose for you, but adults will likely be prescribed 40 milligrams (two 20 milligram tablets) of Cialis a day. These pills should be taken at the same time each day and should not be divided. If you want to learn more about Cialis and order your prescriptions online through a Canadian pharmacy, visit Canadian Med Center today.
The content in this article is intended for informational purposes only. This website does not provide medical advice. In all circumstances, you should always seek the advice of your physician and/or other qualified health professionals(s) for drug, medical condition, or treatment advice. The content provided on this website is not a substitute for professional medical advice, diagnosis, or treatment.