Table of Contents
---
II. How do Stomach Ulcers Occur?
III. How are Stomach Ulcers Treated?
IV. Preventing Future Stomach Ulcers
a. Preventing the Spread of Bacteria
---
What are Stomach Ulcers?
Stomach ulcers (also called gastric ulcers) are open sores that occur on the lining of the stomach. Duodenal ulcers are ulcers that occur just inside the intestine next to the stomach. Both stomach ulcers and duodenal are incredibly painful and can lead to serious complications when they are not treated properly. Around 10 percent of adults in the Western world will suffer from a stomach or small intestine ulcer at least once during their lifetime. [1]
Keep reading to learn more about stomach ulcers and how they can be treated and prevented with medications such as pantoprazole (Protonix).
How do Stomach Ulcers Occur?
a. The Role of Stomach Acid
Stomach acid (also known as gastric juice) is a powerful chemical produced by cells in the stomach. This acid has two main roles. Stomach acid helps the body break down and digest nutrients from the food and drink we consume. Along with this function, stomach acid works to eliminate infections such as bacteria and viruses from the stomach. [2] For these reasons, it is important that gastric juice is strong and potent. Unfortunately, because it is so potent, it can burn.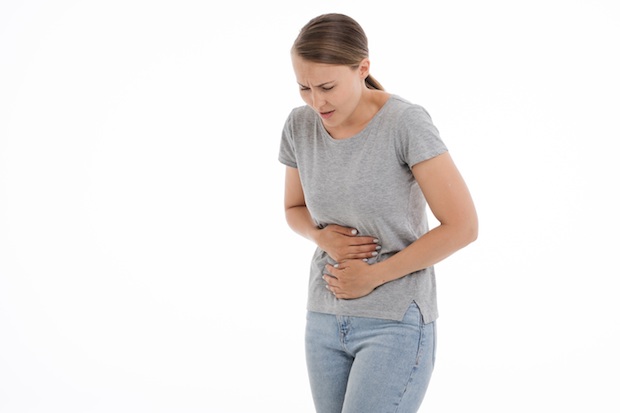 The stomach contains a layer of mucus that usually protects the lining from stomach acid. When this mucus is worn away, acid can burn the stomach lining, damaging the tissue, which causes an ulcer.
b. Causes of Stomach Ulcers
Stomach ulcers can occur if stomach acid increases, or the amount of mucus in the stomach decreases. [3] There are several different potential causes.
Bacteria: A common cause of stomach ulcers is the bacteria helicobacter pylori (H. pylori). This form of bacteria is commonly found in the mucus layer of the stomach. While it is often harmless, it can cause inflammation in the stomach, leading to an ulcer.
Medications: There are several types of medications that can cause stomach ulcers. Prescription and over-the-counter pain relievers such as aspirin and ibuprofen can also cause irritation and inflammation, which can cause a stomach ulcer. Steroids and antidepressants may also increase your risk of stomach ulcers. [3] Medications are more likely to lead to stomach ulcers when taken at high doses or for long periods of time. [4]
Other Causes: Other potential causes of stomach ulcers can include excessive alcohol consumption, smoking, stomach cancer, and radiation therapy. [5] While it was previously thought that stress or certain foods may lead to this condition, there is little evidence to support this idea. [4]
How are Stomach Ulcers Treated?
The cause of your stomach ulcer will determine how it is treated.
a. Antibiotics
If your stomach ulcer has been caused by a bacterial infection, then your doctor will likely prescribe antibiotics to help clear the infection. Antibiotics for stomach ulcers are usually mild and typically taken for a week. They may include Amoxil (amoxicillin) or Flagyl (metronidazole). You may also be prescribed a proton pump inhibitor drug. Your doctor may want to re-test you for the infection again after four weeks to confirm that the infection has gone. [4]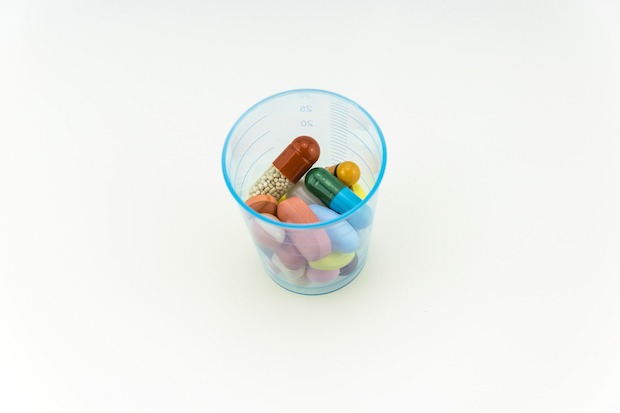 b. Proton Pump Inhibitors
Proton pump inhibitors (PPIs) are a common treatment for stomach ulcers as well as other conditions involving excess stomach acid. Protonix (pantoprazole) and Prevacid (lansoprazole) are often prescribed to treat stomach ulcers. These medications work by lowering the amount of acid that is produced by the stomach. This prevents any further damage to the stomach and allows the ulcer to heal naturally. [4]
c. H-2 Blockers
Another type of medication used to treat stomach ulcers are H-2 blockers (histamine blockers or acid blockers). This medication works by reducing the amount of stomach acid that is released into the digestive tract. This can help reduce the pain of ulcers while they heal.
d. Antacids
All of the above medications are more effective at treating stomach ulcers than antacids. However, they also take several hours before they begin to work. Your doctor may suggest that you take an antacid medication as well. An over-the-counter antacid can offer immediate short-term relief. [4]
Preventing Future Stomach Ulcers
a. Preventing the Spread of Bacteria
Preventing bacteria from spreading is key. This is a simple way to reduce the likelihood of future stomach ulcers. It is always important to practice good hygiene to prevent any sort of illness, including infections. Make sure to wash your hands with soap and water regularly and to clean and cook all food as necessary. This can lower your risk of developing a bacterial infection that can lead to a stomach ulcer. [6]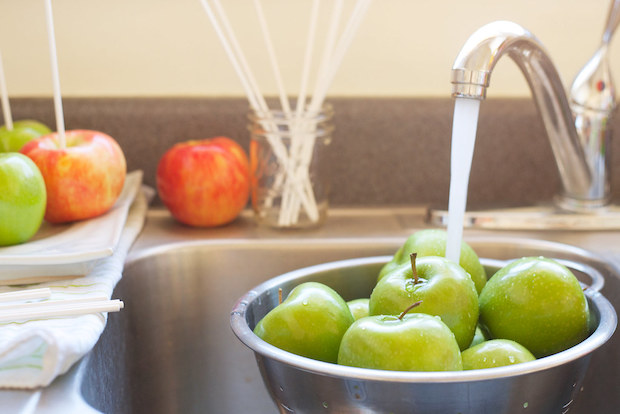 b. Reviewing Your Medication
Along, the other major cause of stomach ulcers includes certain medications. These drugs are often NSAIDs (non-steroidal anti-inflammatory drugs), such as aspirin or ibuprofen. If these drugs have been the cause of a past stomach ulcer, your doctor may suggest taking a different form of painkiller, such as paracetamol. If you do need to continue taking a medication that is causing stomach ulcers, you may be prescribed a PPI or H-2 blocker medication on a long-term basis. [4]
The content in this article is intended for informational purposes only. This website does not provide medical advice. In all circumstances, you should always seek the advice of your physician and/or other qualified health professionals(s) for drug, medical condition, or treatment advice. The content provided on this website is not a substitute for professional medical advice, diagnosis, or treatment.