Table of Contents
---
c. Colcrys for Behcet's Disease
---
Why is Colcrys Prescribed?
Colcrys is a popular medication that is used to treat and prevent several conditions inflammatory conditions Colcrys is the brand name of colchicine and is commonly prescribed to treat gout, familial Mediterranean fever (FMF), and Behcet's disease. Colcrys works by reducing pain and swelling in the body. Colcrys should only be used to treat the specific condition it has been prescribed for and is not a generic pain-relief drug.
a. Colcrys for Gout
Gout is a form of arthritis and affects over eight million people in the United States. [1] Gout is a condition that causes severe pain and swelling in the patient's joints. Around half of gout attacks affect toes but are also common in the fingers, elbows, knees, and ankles. [2] Gout occurs when a build-up of uric acid creates urate crystals.
Colcrys is a common gout medication and works to reduce the build-up of uric acid to prevent the frequency of future gout attacks. Taking colchicine also helps to reduce pain and inflammation in the joints.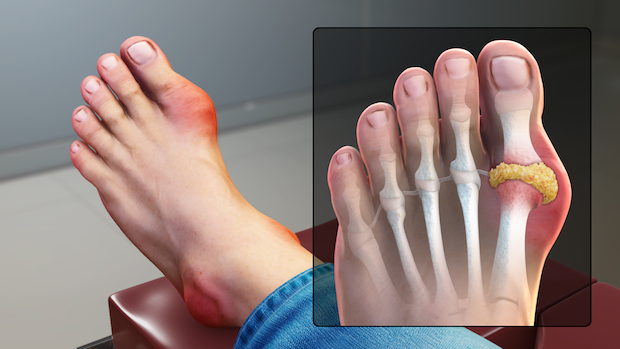 b. Colcrys for FMF
Familial Mediterranean fever (FMF) is another inflammatory condition that can cause severe pain. FMF often affects the joints, lungs, and abdomen and typically occurs in people of Mediterranean descent. FMF is a genetic condition that can be triggered by factors including stress, infections, and menstruation. [3]
Colcrys works to decrease the production of a certain protein in the body. This helps to prevent future FMF episodes. FMF patients will need to take Colcrys for the remainder of their life.
JOIN MAILING LIST
Get savings updates for Colchicine
Specials offers, medication updates and health news delivered right to your inbox.
c. Colcrys for Behcet's Disease
Behcet's disease is also an inflammatory condition. and can cause a range of symptoms that may not appear to be linked. These symptoms include mouth sores, genital sores, eye inflammation, and joint pain. [4] Behcet's disease is an autoimmune condition and causes the immune system to attack healthy cells in the body.
There is no known cure for Behcet's disease, although Colcrys can help to relieve pain and inflammation and treat recurring mouth and genital sores.

Interactions with Colcrys
Like all medications, Colcrys interacts with certain other substances. Regardless of your condition, you should be aware of what to avoid. Avoiding these substances can help your medication work effectively.
a. Medications
Colchicine can interact with many other medications. Before taking any prescription medications, you should always make sure that your doctor and pharmacist are aware of the other medications that you take.
In particular, colchicine may interact with antifungal medications, antibiotics, antidepressants, or HIV medications. You should not take Colcrys with these medications. This can result in very high levels of colchicine, which can increase your risk of side effects, especially severe muscle damage. [5]
Additionally, colchicine may also interact with cholesterol drugs, heart drugs, and some antiarrhythmic drugs. If you take any of these medications, speak to your doctor as your colchicine dosage may need to be lowered.
b. Alcohol
Like many other medications, alcohol should be avoided while taking Colcrys. Alcohol can limit the effectiveness of this medication and cause stomach problems. Alcohol can also increase the amount of uric acid in the blood. For patients that have gout, this can increase the likelihood and frequency of gout attacks. [6]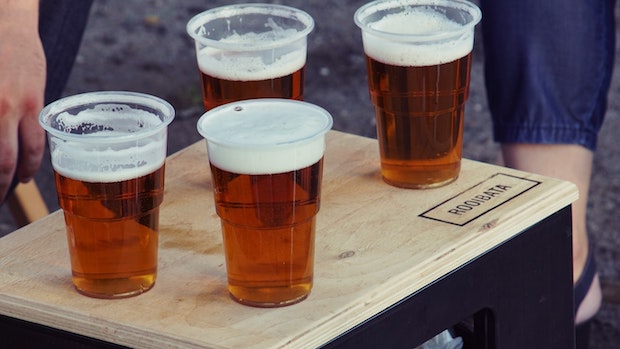 c. Foods
Grapefruit and grapefruit products such as grapefruit juice can lessen the effectiveness of colchicine. Grapefruit can increase the amount of colchicine in the body and increase your risk of side effects. While taking Colcrys, you should avoid all grapefruit products. [5]
Depending on the reason that you are taking Colcrys, you may need to adjust your diet in other ways. Diet is a key factor in developing gout and it is important that gout patients follow a diet plan to stay healthy. [Link to CMC – Gout: What to Eat & What to Avoid – Supporting Article]. In addition to avoiding alcohol, gout patients should also try to limit themselves to a diet low in purines to reduce the frequency and severity of future gout attacks. [7] Foods that are high in purines and should be avoided or limited include red meat, seafood, and sugar.
d. People with Infections
While more difficult than following a specific diet plan, patients taking Colcrys should also try to avoid people that have infections. Taking Colcrys may temporarily lower the number of white blood cells and platelets in your blood. This can weaken your immune system and make it easier to get an infection.
Patients taking colchicine should, when possible, avoid people that have chickenpox, measles, and other infections. If you begin to show signs of an infection or illness such as fever, chills or coughing, back or side pain, or difficult urination, you should speak to your doctor immediately. [8]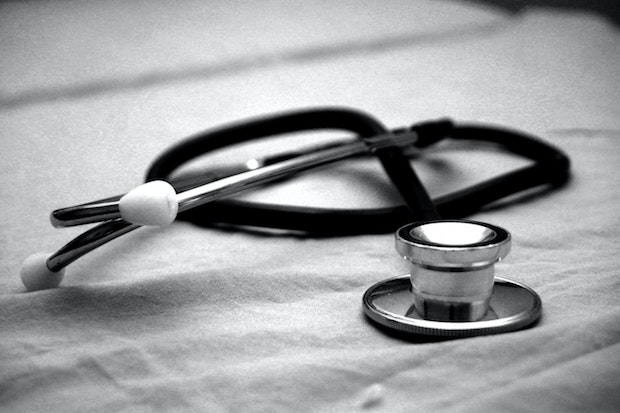 The content in this article is intended for informational purposes only. This website does not provide medical advice. In all circumstances, you should always seek the advice of your physician and/or other qualified health professionals(s) for drug, medical condition, or treatment advice. The content provided on this website is not a substitute for professional medical advice, diagnosis or treatment.